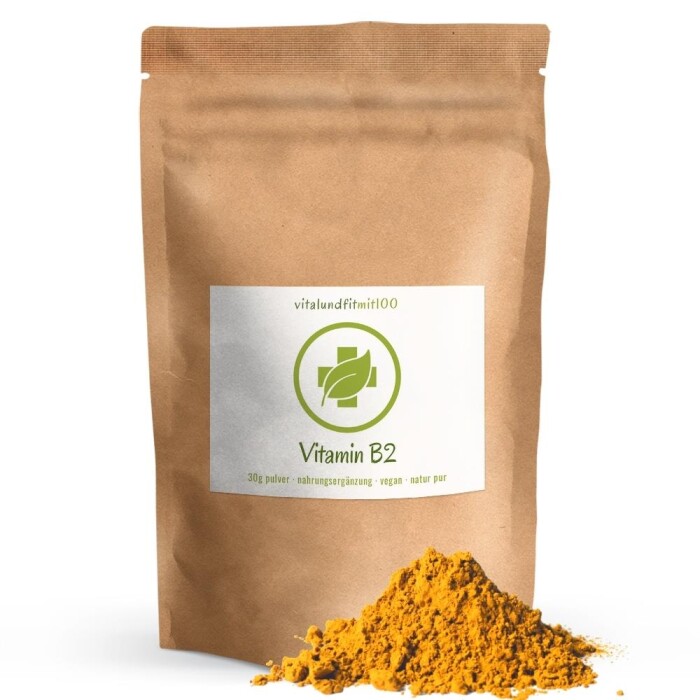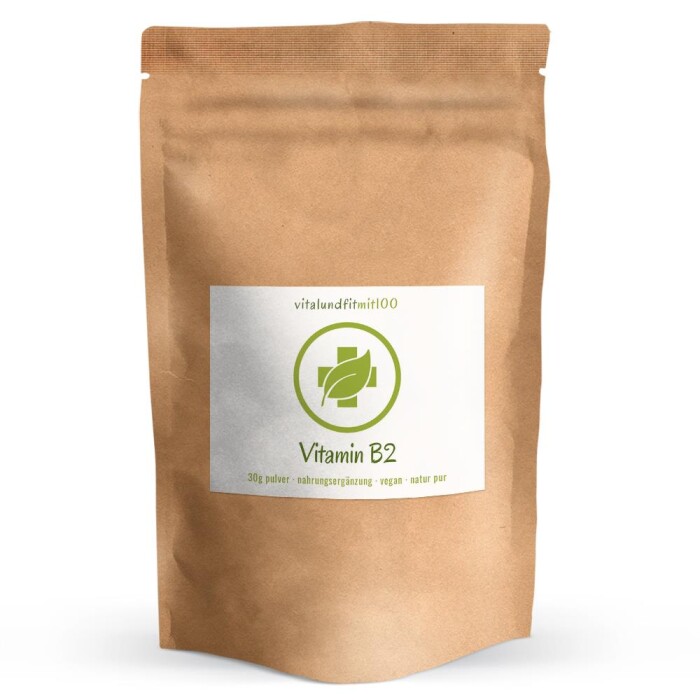 Vitamin B2 (riboflavin) powder 30g
Base price
46,50 € per 100 g
See Best Offers
From 2: 13,45 € (44,83 € per 100 g)
From 3: 12,95 € (43,17 € per 100 g)
From 5: 12,45 € (41,50 € per 100 g)
Available now!
Vitamin B2 (riboflavin) powder 30g
---
---
Item no.: 0552
Content/amount: 30 g
EAN: 4251097501833
Country of origin: Asien
Natural & certified ingredients
Carefully & conscientiously selected raw ingredients
Fair quality at fair prices
For over 10 years, healthy trust
developed and handcrafted with plenty of

❤

in Germany.
Vitamin B2
Vitamin B2 is also known as riboflavin or lactoflavin. It is soluble in water.
Adults need around 1.5mg of vitamin B2 per day; but pregnant and breastfeeding women and people that regularly stress their bodies with nicotine or alcohol may need more.
Dietary specific agents
per 100g
per 1/2 vital spoonful
(daily serving 100mg)
Vitamin B2 (riboflavin)
10,000mg
100mg (= 7143%)*
* Nutrient reference values (%) in accordance with (EU) No. 1169/2011 Attachment XIII of the NRV: Nutrient reference values
These values are subject to the usual deviations to be expected in natural products.
More features of our vitamin B2 powder
Why can not I find information on the mode of action of this product? Click here