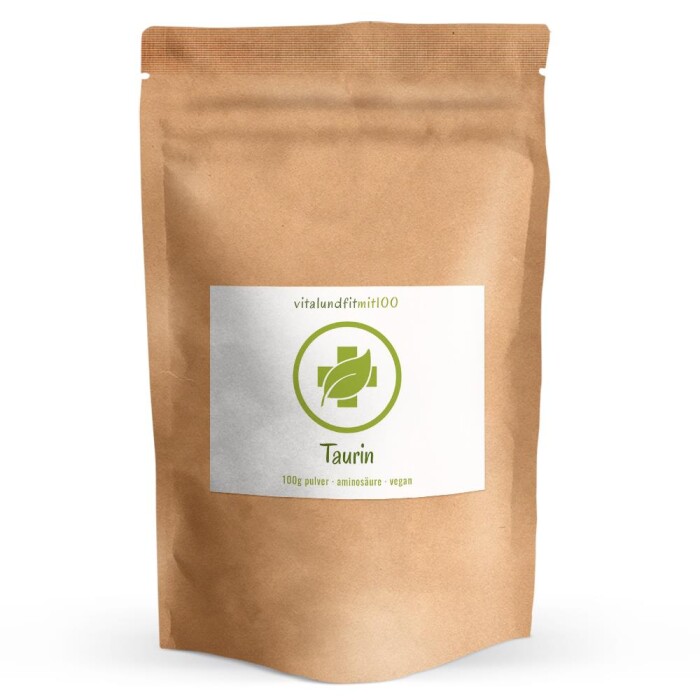 Taurine powder 100g
Base price
99,50 € per 1 kg
See Best Offers
From 2: 9,45 € (94,50 € per kg)
From 3: 8,95 € (89,50 € per kg)
From 5: 8,45 € (84,50 € per kg)
Available now!
Place your order within and we ship the goods the next working day.
Taurine is a non-essential amino acid.
---
---
Item no.: 0559
Content/amount: 100 g
EAN: 4251097501901
Country of origin: Deutschland
Natural & certified ingredients
Carefully & conscientiously selected raw ingredients
Fair quality at fair prices
For over 10 years, healthy trust
developed and handcrafted with plenty of

❤

in Germany.
Taurine may not be one of the essential amino acids but the body requires sufficient l-methionine and l-cysteine in order to produce it.
Dietary specific agents
per 4 vital spoonfuls
(daily serving 1g)
NRV*
* Nutrient reference values (%) in accordance with (EU) No. 1169/2011 Attachment XIII of the NRV: Nutrient reference values
** No recommendation available
More features of our taurine powder
Why can not I find information on the mode of action of this product? Click here