Selenium tablets HIGH DOSE 180 x 200 µg
High dose selenium tablets from selenium yeast. 100% vegan.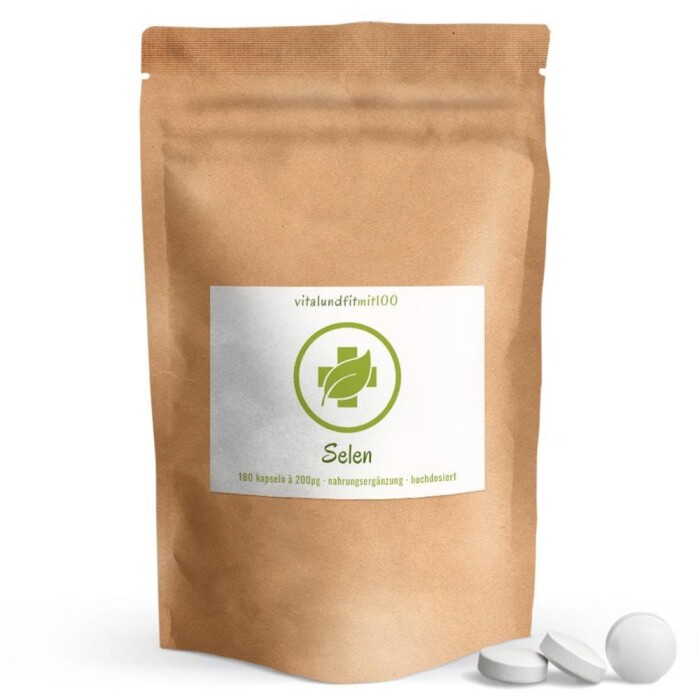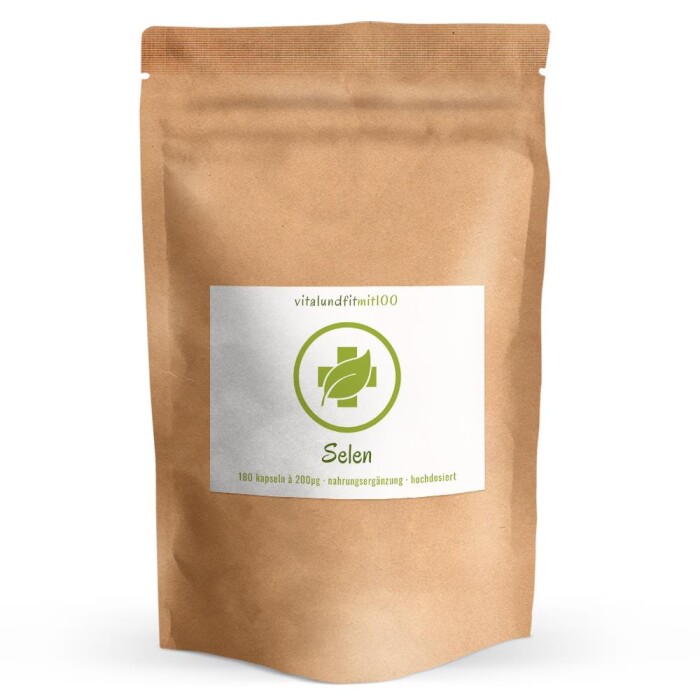 My advantages
Natural & certified ingredients
Carefully & conscientiously selected raw ingredients
Fair quality at fair prices
For over 10 years, healthy trust
developed and handcrafted with plenty of

❤

in Germany.
Supplement a healthy diet: 200 µg selenium from natural selenium yeast as a mono-preparation.
100% vegan: No beef or pork gelatin.
Dietary specific agents
per 10 tablets (2mg)
per daily dose (1 tablet, 200 µg)
Selenium
2000 µg
200 µg (= 363%)*
* Nutrient reference values (%) in accordance with (EU) No. 1169/2011 Attachment XIII of the NRV: Nutrient reference values
These values are subject to the usual deviations to be expected in natural products.
Packaging: Doypack / stand-up pouch made of kraft paper with pressure closure, resealable
Type: food supplements
Contents / amount: 180 tablets with 200 µg selenium
Country of origin: Germany
EAN: 4251097501932
Manufacturer: vitalundfitmit100 GmbH, Siemensstr. 10, 41363 Jüchen
Why can not I find information on the mode of action of this product? Click here
This might also interest you