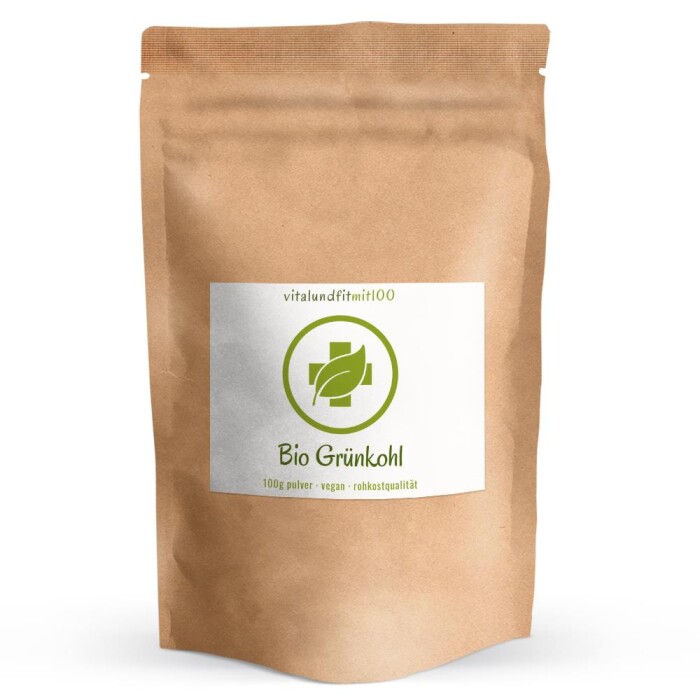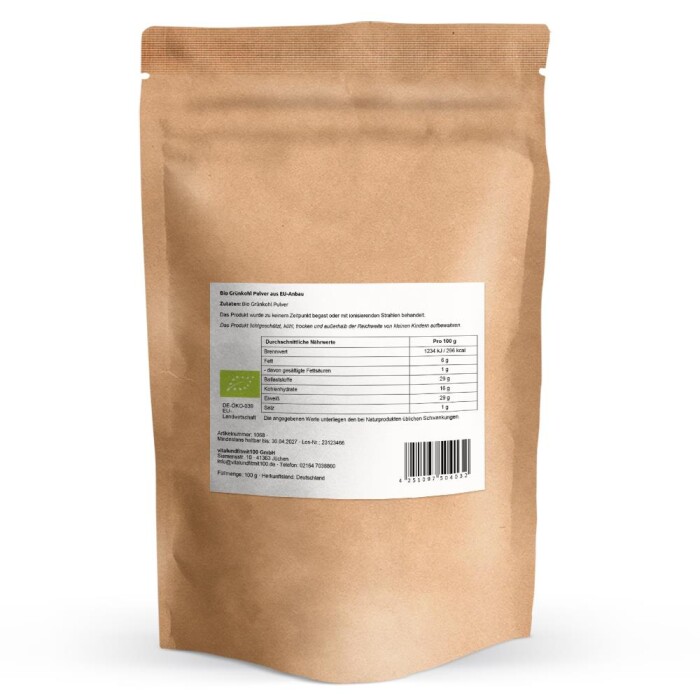 Organic green cabbage powder 100 g
Base price
8,95 € per 100 g
See Best Offers
From 2: 8,45 € (8,45 € per 100 g)
From 3: 7,95 € (79,50 € per 1 kg)
From 5: 7,45 € (74,50 € per 1 kg)
Available now!
Place your order within and we ship the goods today.
Kale is rich in various nutrients. Our organic kale powder in raw kale quality is an enrichment for green smoothies. Especially suitable for vegetarians and vegans.
---
---
Item no.: 1068
Content/amount: 100 g
EAN: 4251097504032
Country of origin: Deutschland
Natural & certified ingredients
Carefully & conscientiously selected raw ingredients
Fair quality at fair prices
For over 10 years, healthy trust
developed and handcrafted with plenty of

❤

in Germany.
Organic green cabbage powder from EU agriculture
Color: green, light and darker pieces
Odour: typical of cabbage
Taste: typical of cabbage
Consistency: powder
Ingredients: Contains 100% pure kale powder from controlled organic cultivation
At no time was the product treated with ionizing radiation.
The product has never been fumigated.
Suited for vegetarian & vegan diets
Nutritional values
per 100 g
calorific valuet
1234 KJ/296 Kcal
Packaging: Doypack / stand-up pouch made of kraft paper with pressure closure, resealable
Content / Filling quantity: 100 g
Organic farming: DE-ÖKO-039
Country of origin: Germany
EAN: 4251097504032
Manufacturer: vitalundfitmit100 GmbH, Siemensstr. 10, 41363 Jüchen
Why can not I find information on the mode of action of this product? Click here