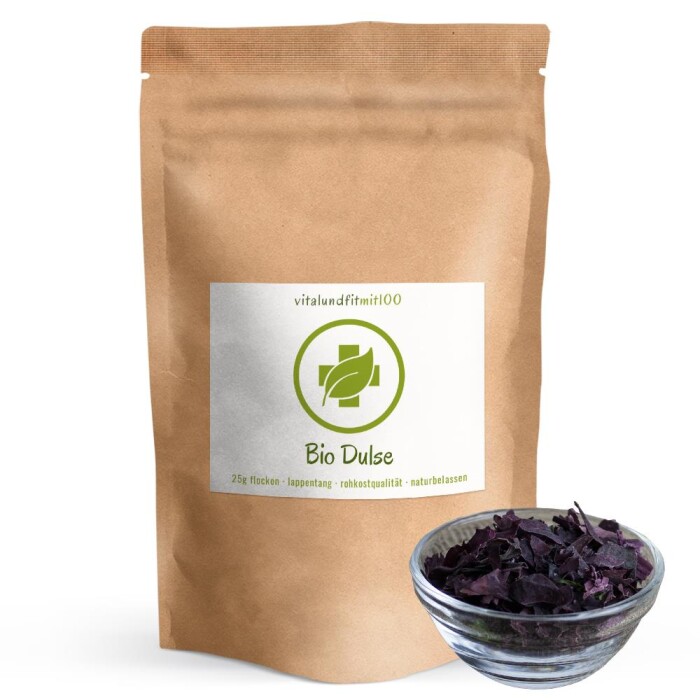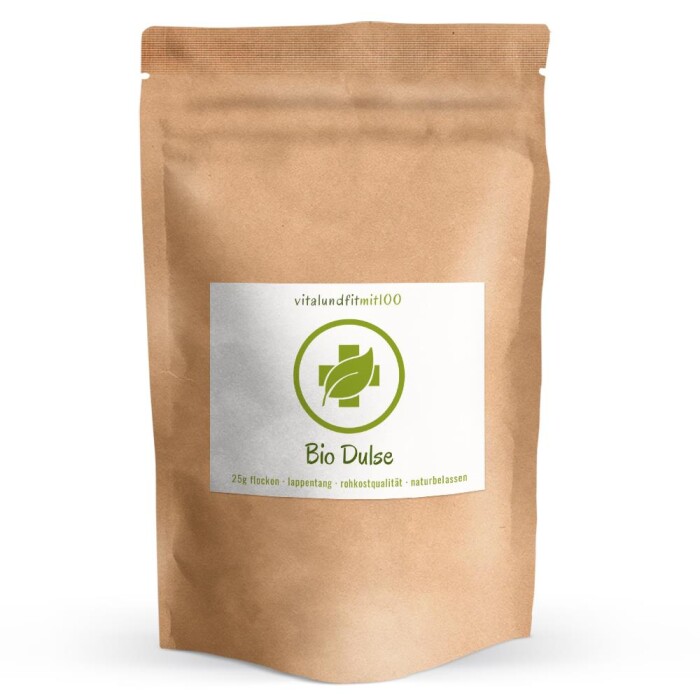 Organic dulse flakes 25g
Base price
31,80 € per 100 g
See Best Offers
From 2: 7,45 € (29,80 € per 100 g)
From 3: 6,95 € (27,80 € per 100 g)
From 5: 6,45 € (25,80 € per 100 g)
Available now!
Place your order within and we ship the goods today.
Organic dulse flakes
---
---
Item no.: 1004
Content/amount: 25 g
EAN: 4251097503141
Country of origin: Spanien
Natural & certified ingredients
Carefully & conscientiously selected raw ingredients
Fair quality at fair prices
For over 10 years, healthy trust
developed and handcrafted with plenty of

❤

in Germany.
Organic dulse flakes
Mineral-rich dulse algae, also known as dillisk and creathnach, grows along the coasts of the Atlantic and Pacific. It tastes like seafood and prawns.
Our dulse flakes come from organic wild plants along the Atlantic coast of Spain.
Due to their high iodine content, some algae should be enjoyed in moderation.
Special features of our dulse flakes:
  100% ORGANIC & pure nature
  Gluten-free
  No artificial additives
  Raw quality
  Naturally contains iodine
  Air-dried under 40°C
Contains: Contains 100% organic dulse agae (palmaria palmata)
How to prepare: Wash the dulse flakes and soak in water for 10-15 minutes to soften. Rinse well and use in soups or vegetable dishes.
Please note: In water, it will grow to six times the weight/volume
Consumer information: Dulse is naturally rich in iodine. An excess of iodine can disrupt the thyroid. It is not recommended to exceed 0.2mg of iodine in one day on average.
Nutrition per 100g:
Dehydrated
- of which fatty acids
0.1g
Rehydrated
- of which fatty acids
0g
Why can not I find information on the mode of action of this product? Click here