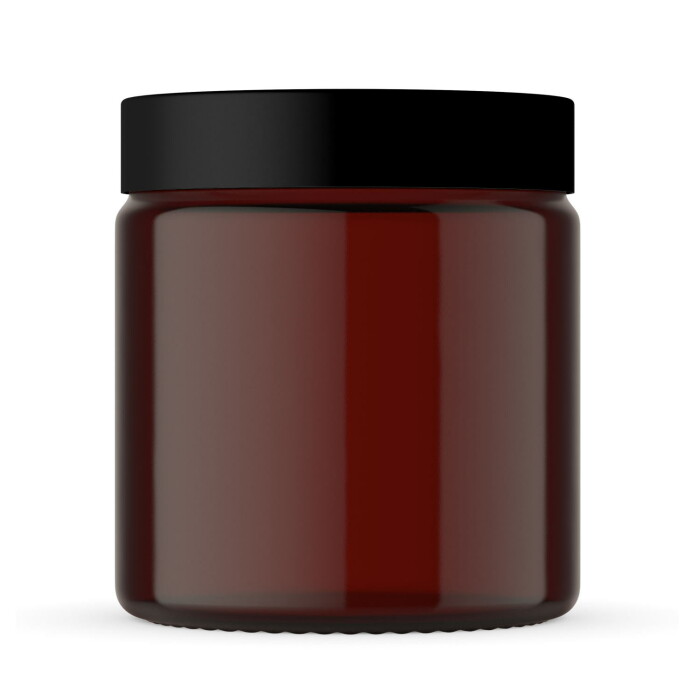 Empty brown glass jar including lid 120ml
Available now!
Place your order within and we ship the goods the next working day.
High-quality brown glass jar including lid. Perfect for decanting our powder products or capsules.
---
---
EAN: 4251097501192
Country of origin: Deutschland
Natural & certified ingredients
Carefully & conscientiously selected raw ingredients
Fair quality at fair prices
For over 10 years, healthy trust
developed and handcrafted with plenty of

❤

in Germany.
Pharmaceutical grade glass jar
This glass jar is made from hydrolytic class III brown glass. One jar weighs 375g.
Resistance to acids and other aggressive substances, high-quality appearance, good light protection and exceptional barrier properties make this pharmaceutical jar a top-notch premium packaging choice. These jars are especially ideal for decanting powders etc.
Suitable for:
Capsules, tabs, creams, ointments, samples, globules, powders, herbs, etc.
glass type:
glass type III (DIN 719 or container class III according to DIN 52339-TO180) manufactured according to the European Pharmacopoeia
Content / Filling quantity:
120 ml empty brown glass crucible incl. lid
volume:
Nominal volume: 120 ml, Edge volume: 135 ml
Country of origin:
Deutschland
Why can not I find information on the mode of action of this product? Click here