Empty brown glass jar including lid 500ml
Contains:
Empty brown glass jar including lid 500ml.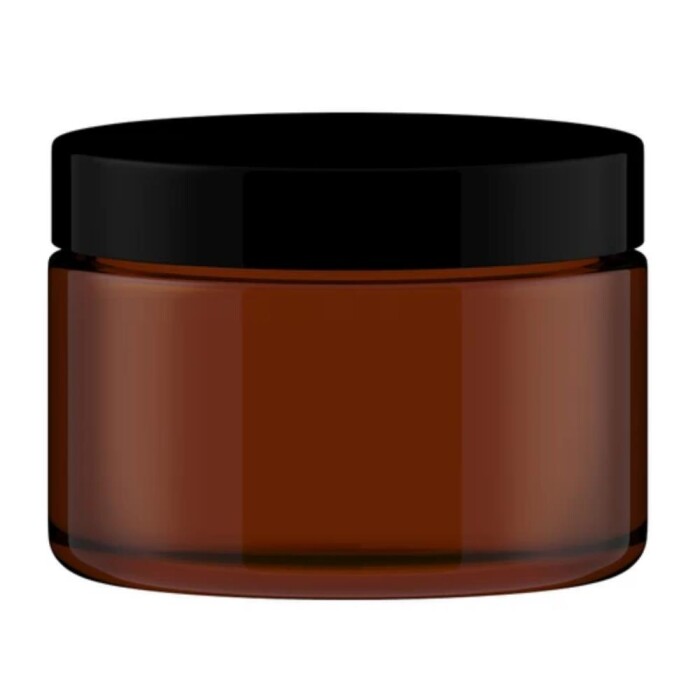 My advantages
Natural & certified ingredients
Carefully & conscientiously selected raw ingredients
Fair quality at fair prices
For over 10 years, healthy trust
developed and handcrafted with plenty of

❤

in Germany.
Contains:
100ml DMSO (dimethyl sulfoxide) 99.5% pharmaceutical purity in HDPE dropper bottle.
DMSO is a transmitter and adjuvant
Universal all-purpose solvent, organic solvent.
Dimethyl sulfoxide is a liquid that smells like garlic and features exceptional properties.
Storage:
DMSO crystalizes at temperatures under18°C. DMSO returns to its liquid state at around 20°C to 22°C. If your DMSO crystalizes, place the bottle in warm water until the product returns to liquid form. Do not heat in the microwave, as this will destroy the DMSO's structure. Store at normal room temperature, approx. 20 - 22 °C.
Please note when using non-PET bottles:
When using PET bottles, toxic substances may leach out from the bottle material (as stated online). We offer DMSO is special HDPE bottles. You should only ever use pharmaceutical grade pure DMSO, not the technical raw product.
Suitable for:
Capsules, tabs, creams, ointments, samples, globules, powders, herbs, etc.
glass type:
glass type III (DIN 719 or container class III according to DIN 52339-TO180) manufactured according to the European Pharmacopoeia
Content / Filling quantity:
500 ml empty brown glass crucible incl. lid
volume:
Nominal volume: 500 ml, Edge volume: 550 ml
Country of origin:
Deutschland
Why can not I find information on the mode of action of this product? Click here