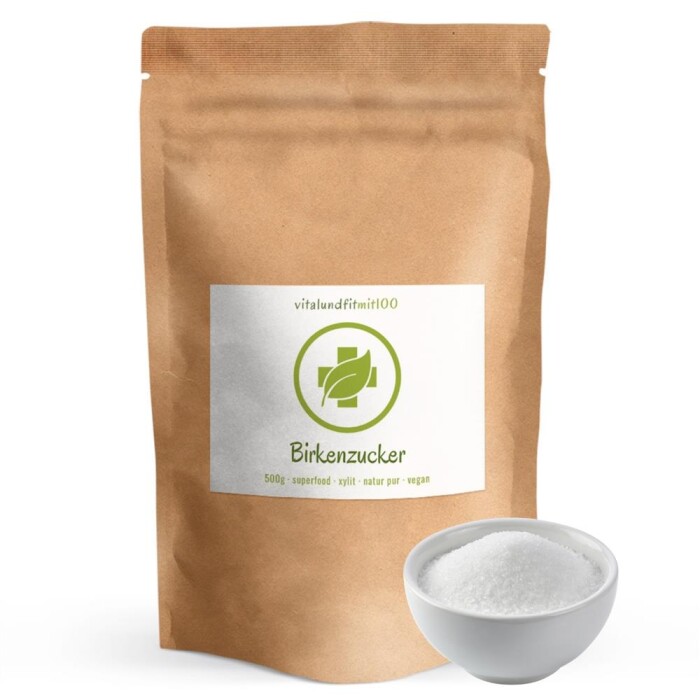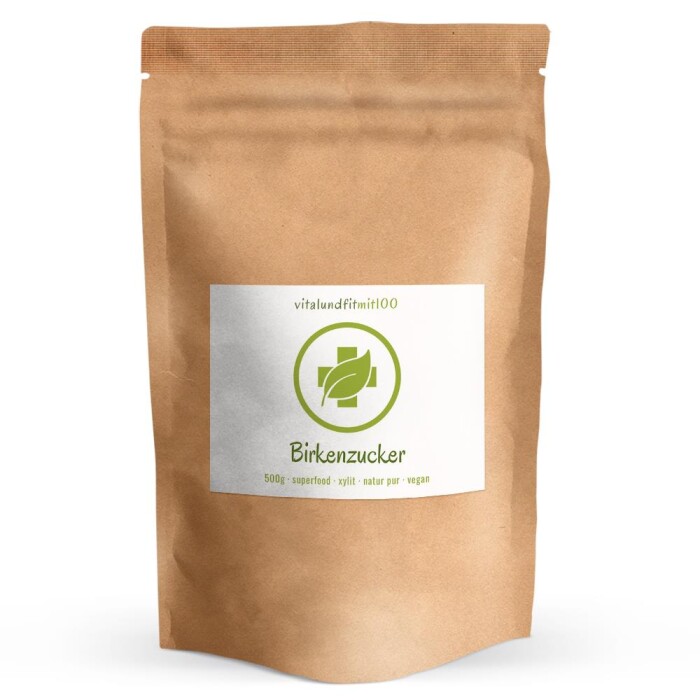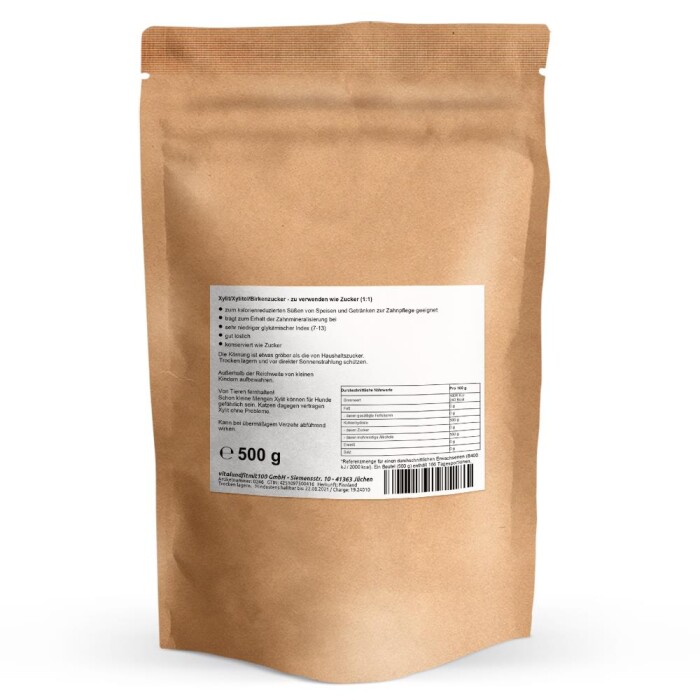 Birch sugar - xylitol 500g
Base price
17,90 € per 1 kg
See Best Offers
From 2: 8,65 € (17,30 € per kg)
From 3: 8,35 € (16,70 € per kg)
From 5: 8,05 € (16,10 € per kg)
Available now!
Place your order within and we ship the goods today.
To be used 1:1 in place of sugar to sweeten food and drinks - fewer calories than sugar (sugar-free)
---
---
Item no.: 0246
Content/amount: 500 g
EAN: 4251097500416
Country of origin: Finnland
Natural & certified ingredients
Carefully & conscientiously selected raw ingredients
Fair quality at fair prices
For over 10 years, healthy trust
developed and handcrafted with plenty of

❤

in Germany.
This xylitol is made from wood (FSC). It is a little coarser than household sugar. Vegan.
- Use as you would use sugar (1:1)
- To sweeten food and drink
- Very low glycemic index of approx. 10-40% Fewer calories than sugar (sugar-free)

Our xylitol birch sugar is soluble in hot and cold drinks and food. You can use xylitol birch sugar to bake biscuits and cake or make jams and ice cream, desserts, sauces and syrup. Xylitol birch sugar has the same conserving properties as sugar.
Please note
Xylitol is often called birch sugar, although it's never made up of more than 5% birch sugar. It's actually mostly made up of beech sugar. Other providers also use the term birch sugar for xylitol made using corn, which is incorrect albeit allowed.
Our xylitol birch sugar differs from coarse xylitol in that it has a more consistent grain and is less likely to clump, so it can last for at least 3 rather than 2 years. This product is from a Finnish company called Danisco. They place great importance on the fact that xylitol production uses considerably less water and energy than usual, significantly reducing CO2 production.
Average nutritional values
per 100g
- of which fatty acids
0g
- of which polyvalent alcohols
100g
Packaging: Doypack / stand-up pouch made of kraft paper with pressure closure, resealable
Type: Superfood
Contents / quantity: 500 g
Öorganic farming: DE-ÖKO-039
Country of origin: Finland
EAN: 4251097500416
Manufacturer: vitalundfitmit100 GmbH, Siemensstr. 10, 41363 Jüchen
Why can not I find information on the mode of action of this product? Click here